Off-line & delivering Ceremony of Mesda SD35A integrated down-the-hole drill rig
Published at 01:45:51 October 16, 2021
On 16th October,2021, Mesda SD35A integrated down-the-hole drill rig (SD35A) successfully rolled off the production line in Mesda Drilling Equipment Co., Ltd Mesda Drilling)'s factory in Nanning, China and was delivered to the jobsite in Inner Mongolia, China Off-line Ceremony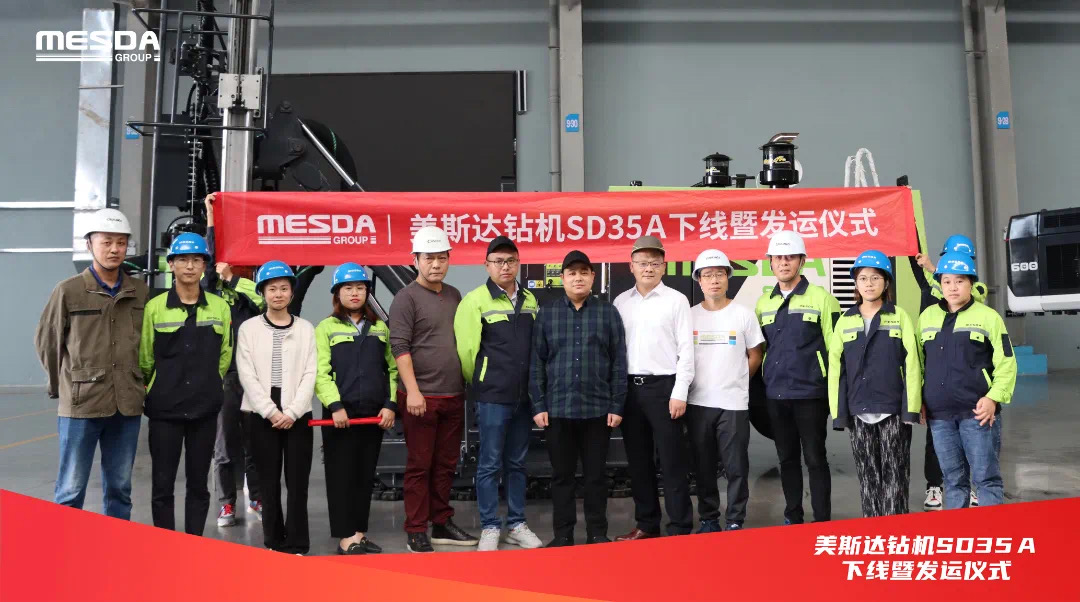 During the simple and grand off-line ceremony, Mr. Huang Faqiang, Vice President of Mesda Group & General Manager of Sales & Marketing Center, delivered a warm speech and expressed great congratulations for the newborn SD35A!
"The five major businesses of Mesda, including Drill rig business, have been growing fast. Taking into consideration fully the customers' requirements, Mesda launches the new products quickly and brings many benefits for our customers." Mr. Huang Faqiang said.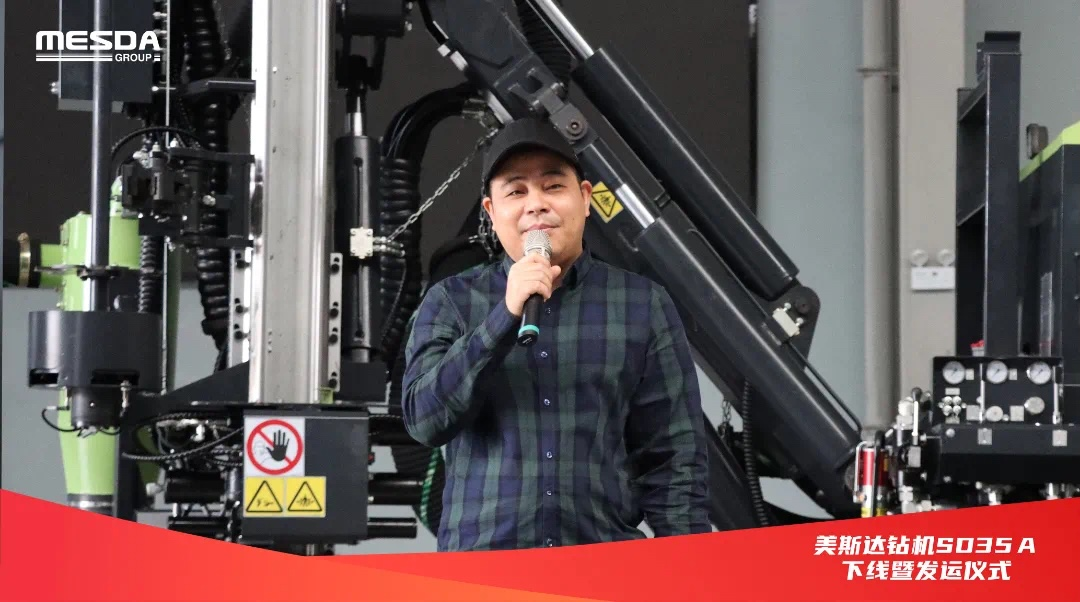 Mr. Li Zujun, General Manager of Mesda Drilling, extended a warm welcome to all the guests attending the ceremony.
"At present, the power supply in the market is getting tighter and tighter. The demand for coal is increasing. SD35A is a product specially designed for open-pit coal mining, which will replace the equipment with high energy consumption and low-output in the market, greatly improve the efficiency of coal mining, and make contributions to mitigate the national energy shortage!"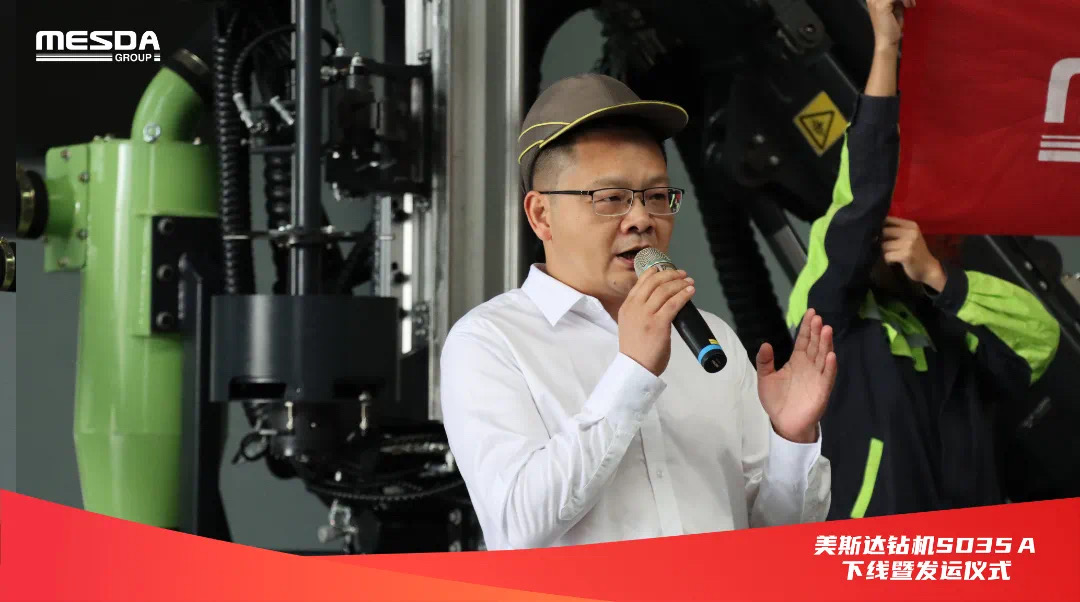 Mr. Wang Guohua, Technical Director of Mesda Drilling, introduced the developing process and product advantages in the ceremony.
"Mesda followed the high standards to design, produce, and test SD35A. To meet customers' specific requirements, Mesda used the new technologies, upgraded manufacturing tools and process, and developed this SD35A, which is efficient, energy-saving and easy to use."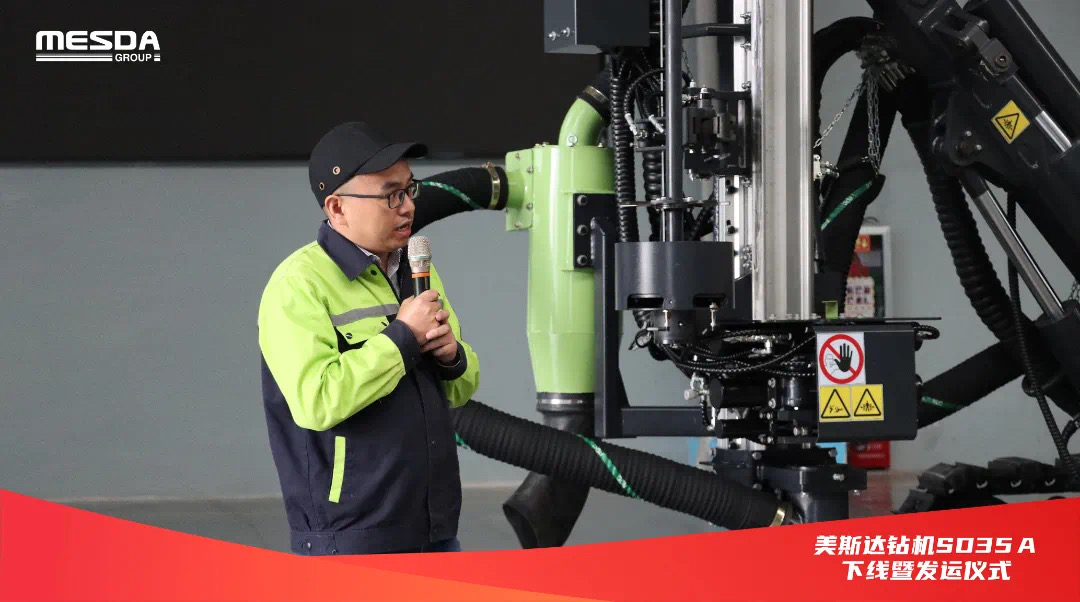 Mr. Shi Dingwan, workshop assembly staff of Mesda Drilling, celebrated his own birthday with SD35A together. He ignited SD35A and announced that SD35A rolled off the production line and was officially born.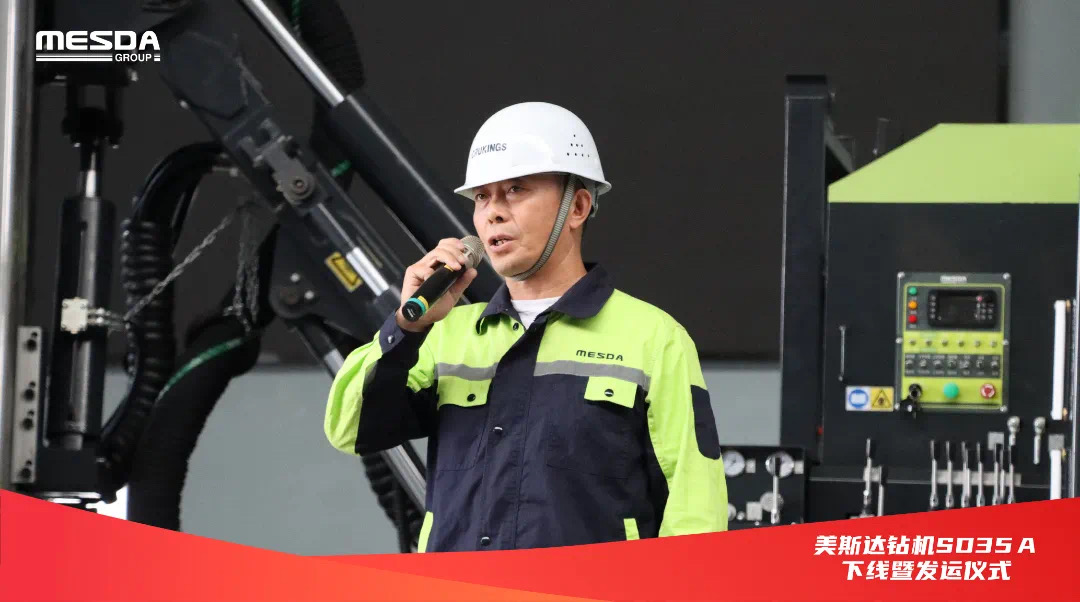 After the off-line ceremony, SD35A headed north to the mining site immediately!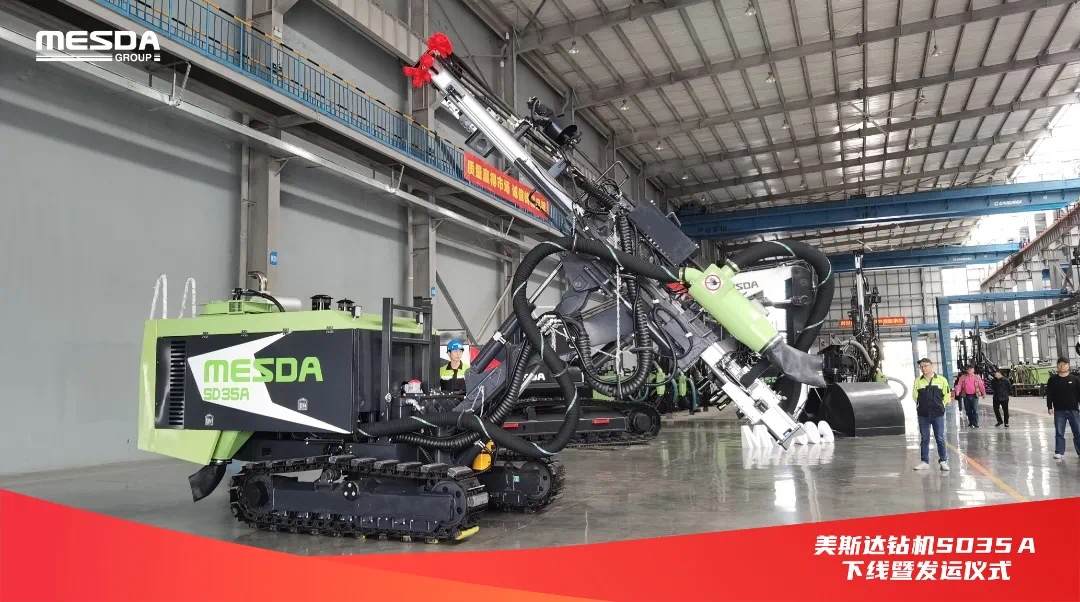 Mr. Song Xiaoju, Vice President of Mesda Group, and other leaders also attended the ceremony.