Mesda mobile sand-making machine MC-200VS successfully rolled off the assembly line
Published at 10:53:44 May 06, 2021
Today, the mobile crawler sand-making machine MC-200VS designed & manufactured independently by
Mesda Group Co., Ltd (Mesda Group) has successfully rolled off the assembly line. The MC-200VS
sand-making machine will also be exported to Indonesia today.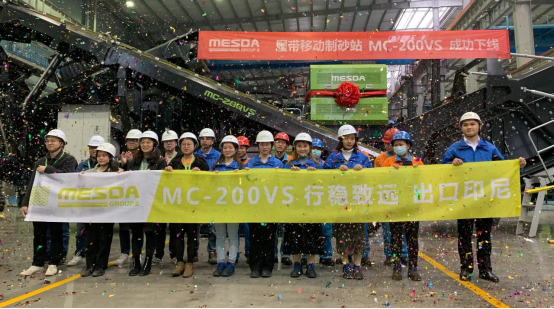 During the simple and solemn off-line ceremony, Xiaoju Song, vice president of Mesda Group,
introduced this product's development process and advantages to everyone. Chairman Peter Huang,
Vice President Kangnan Huang, Vice President Zhuqin Huang and other leaders also attended the
ceremony.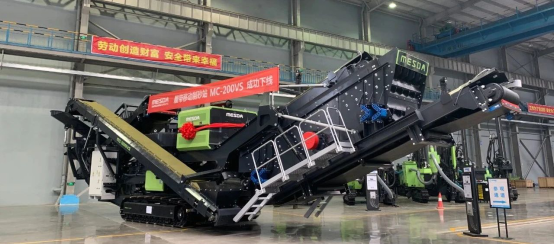 (Mesda mobile sand-making machine
MC-200VS exported to Indonesia)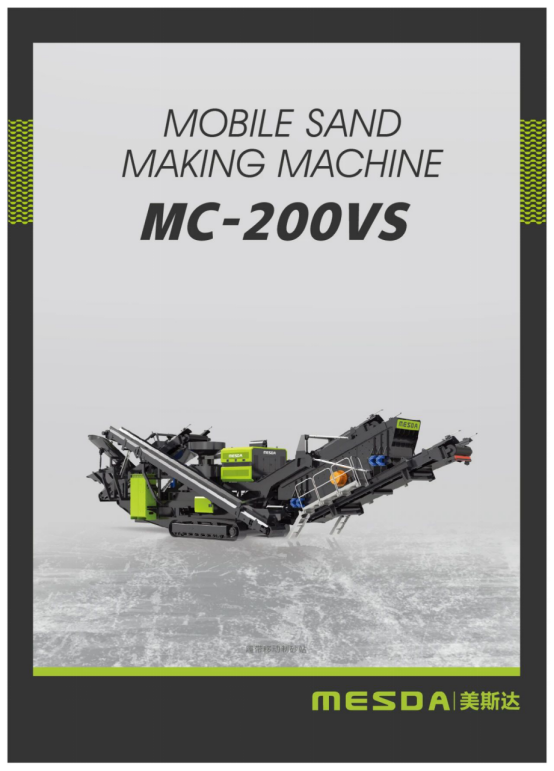 Mesda Group follows the high standards to manufacture Mesda products. Based on customer's special
requirements, Mesda Group took many adaptations, updated the products, and tested strictly
according to our high standards. Finally, Mesda Group provided customers with the satisfactory
high-quality products that are easy to use, efficient and energy-saving.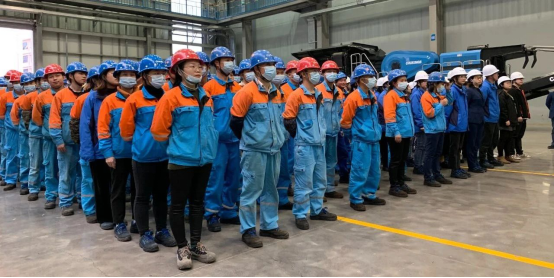 Though the Covid-19 affects the overseas markets hugely and makes our exporting business very
difficult, Mesda Group followed up Chinese government's guides closely and implemented her
global strategy firmly. Therefore, Mesda Group's overseas business grows faster and faster. The
exporting of this MC-200VS sand-making machine is a very good example.
Mesda Group has been applying the innovations on designing, manufacturing, & operation and
leading in many technologies in our industry. Mesda Group is committed to accelerating the green
development of our industry and working with partners to provide our customers with more
professional and energy-saving solutions.
Mesda Group takes this opportunity to invite you to join us in this new journey!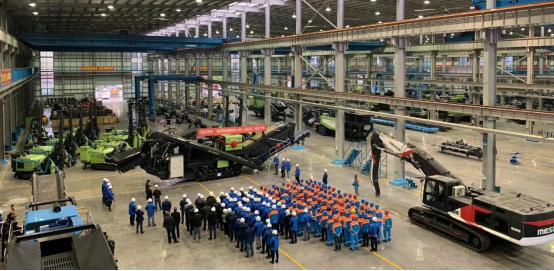 A good start in 2021, Mesda Group's first year of global strategic development
Mesda Group work hard in the industries of mining and infrastructure
Upgrade the full range of products
Products are popular at home and abroad and can meet our customers' diversified requirements
Mesda is close to you