Mr. Liu Shengyou, the Vice Mayor & the Member of the Standing Committee of Nanning & His Team have visited Mesda Group's Sub-company Guangxi CRUKINGS Machinery Equipment Co., Ltd for Investigation
Published at 05:52:41 November 12, 2021
MESDA GROUP | The leading technology of mobile crushing and screening | November 12th, 2021

GUANGXI MESDA GROUP
On Nov. 11th, Mr. Liu Shengyou which's the Vice Mayor, the Secretary-General, the Office Director & the Member of the Standing Committee of Nanning City has visited Mesda Group's Sub-company Guangxi CRUKINGS Machinery Equipment Co., Ltd for investigation. In the team, there're also the principals of the Industrial and Commercial Bureau of Nanning, the Investment Promotion Bureau of Commerce of Nanning, and the Industrial Investment Group of Nanning. To get further more information on the development status of high-tech equipment's manufacturing & supply chain's building of Nanning, they've visited the R&D department and the factory of CRUKINGS. Accompany the team, there's also Mr. Li Geng (The Secretary of the Party Working Committee of Hi-tech District in Nanning) & Mr. Huang Kanghua (The President of Mesda Group.).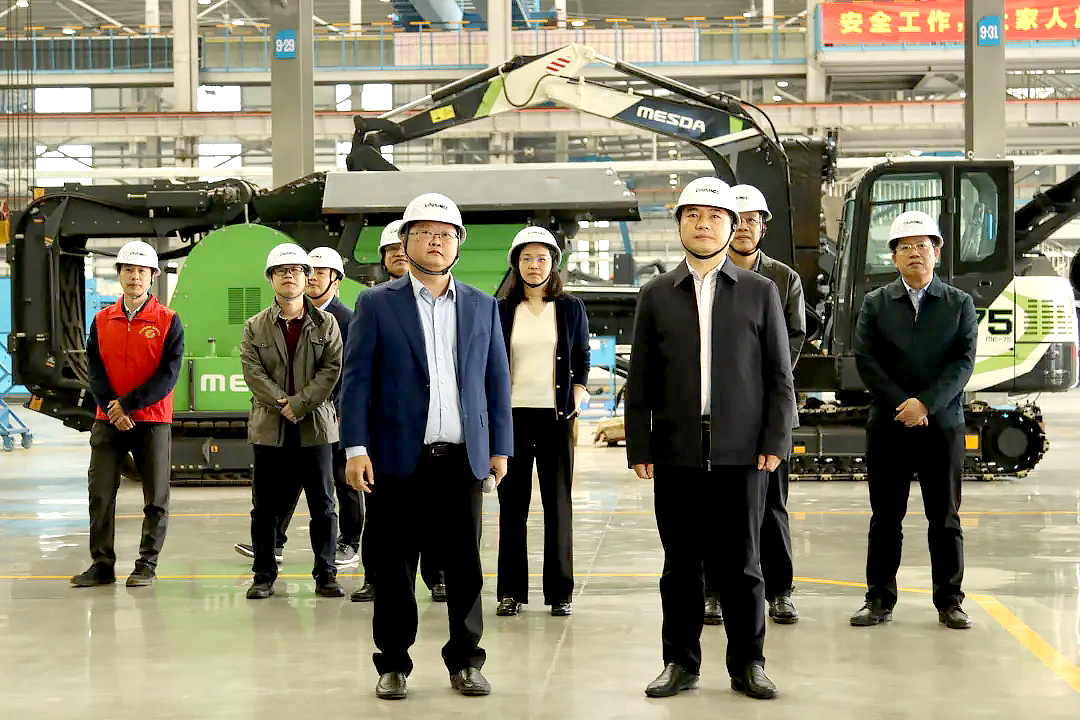 During the investigation, Mr. Liu Shengyou had a deeper knowledge of the project construction, the production, the operation, and the technological innovation of CRUKINGS. To understand the difficulties in the development of the CRUKINGS and give on-site guidance on relevant issues. he'd also listened to the voice of the enterprise's demands and suggestions on project construction and operation.
Mr. Liu Shengyou had offered guidance & requirements on high-quality & high-speed development of the equipment manufacturing industry in Nanning. He'd mentioned that following Mr. President Xi's spirit & guidance of Guangxi, the developing schedule of the Municipal Committee & Government of Nanning, and the strategy of strengthening the capital city of Guangxi Province.
After the investigation, Mr. Liu Shengyou had a deeper knowledge of the high-quality & high-speed development of CRUKINGS in recent years. He'd given a high-level evaluation of the efforts & achievements of CRUKINGS. Finally, he expressed his appreciation for all the help that MESDA GROUP offer during the investigation.